Wall Street's main indices started higher yesterday as growth and technology stocks rallied after a three-day slide driven by fears of aggressive interest rate hikes
The last day of the month is not usually a very important date in market analysis since there are portfolio adjustment flows that do not correspond to fundamental factors. However, yesterday the weaker-than-expected ADP data was published and, along with a drop in oil prices, had a positive effect on the market, helping alleviate some concerns about inflation.
The national employment report from ADP showed that private payrolls increased by 132,000 jobs in August, below economists' forecast for job growth of 288,000.
Yet yesterday was extremely volatile, with continual ups and downs and no clear direction for most assets.
Today, the first day of September, the ISM manufacturing PMI data for August will be published. Given the current circumstances in which the Federal Reserve has its sights set on the evolution of the US economy and inflation, the leading indicator will have relevance to the market performance. In this case, just like what may happen with tomorrow's NFP number, a weak figure could push back expectations of rate hikes and therefore be welcomed by stock markets. Paradoxically, negative data are viewed positively by the market.
The most volatile movements in the market yesterday were in the foreign exchange one, as usually happens at the end of the month because of the rebalancing of fund portfolios.
The EUR/USD pair, which had remained under pressure throughout the day around parity, even after a high European inflation figure was published, experienced a strong buying impulse. Around 17:00 CEST, the pair traded at 1.0080, a full figure higher than where it was trading midday in Europe with no positive Euro news to justify the move. This marked a clear example of the volatility at the end of the month.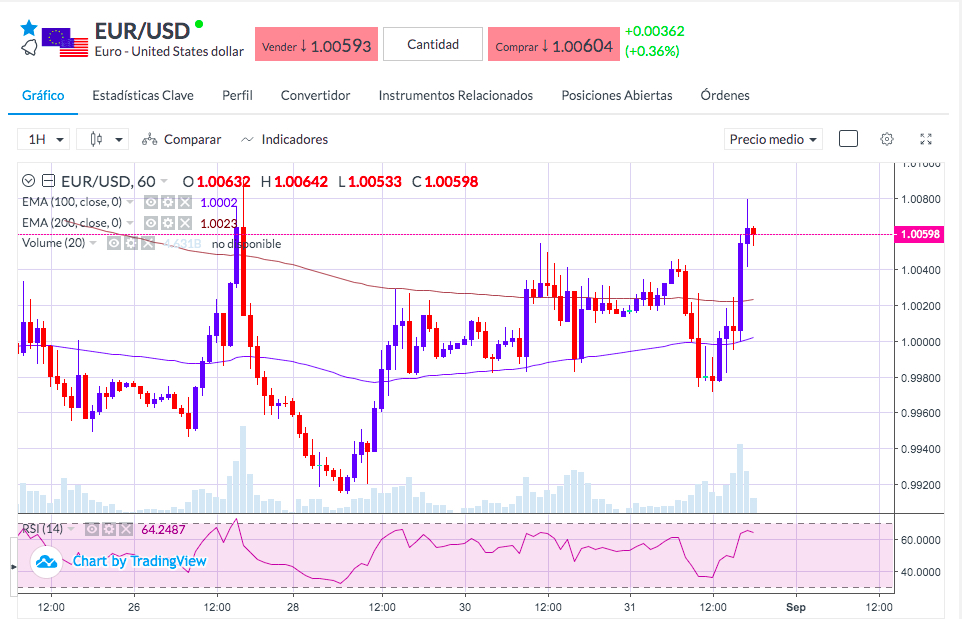 Sources: Bloomberg, reuters
This information/research prepared by Miguel Ruiz ("the research analyst") does not take into account the specific investment objectives, financial situation or particular needs of any particular person. The research analyst primarily responsible for the content of this research report, in part or in whole, certifies that the views about the companies and their securities expressed in this report accurately reflect his/her personal views and consequently any person acting on it does so entirely at their own risk.

The research provided does not constitute the views of JME Financial Services (Pty)Ltd nor is it an invitation to invest with JME Financial Services (Pty)Ltd. The research analyst also certifies that no part of his/her compensation was, is, or will be, directly, or indirectly, related to specific recommendations or views expressed in this report.

As of the date the report is published, the research analyst and his/her spouse and/or relatives who are financially dependent on the research analyst, do not hold interests in the securities recommended in this report ("interest" includes direct or indirect ownership of securities).

The research analyst in not employed by JME Financial Services (Pty)Ltd. You are encouraged to seek advice from an independent financial adviser regarding the suitability of the investment, under a separate engagement, as you deem fit that conforms to your specific investment objectives, financial situation or particular financial needs before making a commitment to invest.

The laws of the Republic of South Africa shall govern any claim relating to or arising from the contents of the information/ research provided.

JME Financial Services (Pty) Ltd trading as ZA.CAPEX.COM acts as intermediary between the investor and Magnasale Trading Ltd, the counterparty to the contract for difference purchased by the Investor via ZA.CAPEX.COM, authorised & regulated by the Cyprus Securities and Exchange Commission with license number 264/15. Magnasale Trading Ltd is the principal to the CFD purchased by investors