Oil is at the highest levels in 7 years. This year alone, prices have gone up more than 70%, surpassing the $90/barrel mark. In the past 12 months, they have doubled.
Wall Street is confident there's room for even higher levels, citing supply shortages and surging demand to extend well into 2022. A couple of years ago, what seemed impossible was slowly turning into reality – oil on its way to $100/barrel.
If until a short time ago, everything had to do with one factor that affected the world as we know it - COVID-19 – now the current move in oil prices is largely attributed to geopolitical risks. But there's more to the big picture.
Let's explore the reasons behind this colossal oil price rise.
The reopening of global economies sent the demand for oil skyrocketing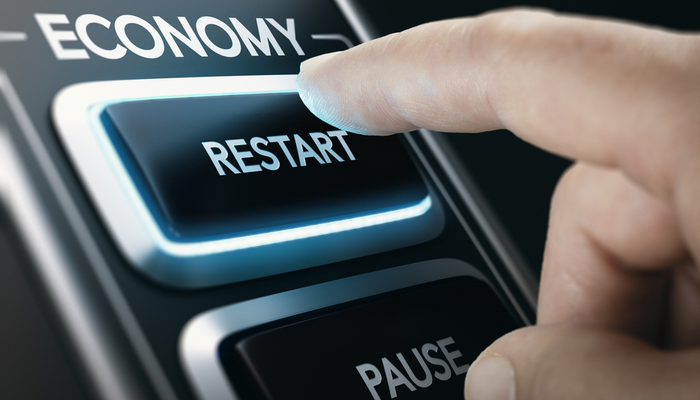 More than a year and a half ago, lockdown measures and economic disruptions related to the COVID-19 outbreak led to a slowdown in production and mobility worldwide. Hundreds of thousands of employees working in the energy industry were laid off while businesses closed left and right. This caused a significant drop in global demand for oil – and because supply was cut short, prices plunged as low as $20/barrel in April 2020.
Before Omicron emerged, more and more vaccinated people were brought out of coronavirus lockdowns, supporting a revival in economic activity. Even though the new coronavirus variant is still impacting people all over the world, world economies are in better shape than before, supporting the oil surge.
Global energy markets follow the oil pattern
At the same time, global energy prices, such as coal and gas, have also surged. In India, some regions are experiencing electricity blackouts because of coal shortages. Meanwhile, China's government has ordered miners to ramp up coal production as power prices surge. This makes oil an attractive commodity for generating power and keeping economic activity steady, so the increased demand pushes crude oil markets & prices higher.
As demand rises, supply tightens, and prices shoot up
Oil prices also receive support due to supply tightness concerns. In late 2021, the U.S. Energy Information Administration (EIA) said that crude oil output in the United States, the world's biggest producer, will decline this year more than previously forecast. The International Energy Agency has gone even further, warning that OPEC spare capacity could fall by half to just 2.6 million BPD in the second half of 2022, admitting that physical oil demand has proven stronger than previously expected.
As a result, the stage seems set for the second consecutive year with oil prices rising, which happens to coincide with a costly year overall as central banks begin tightening monetary policies in response to high inflation.
OPEC also has something to say about this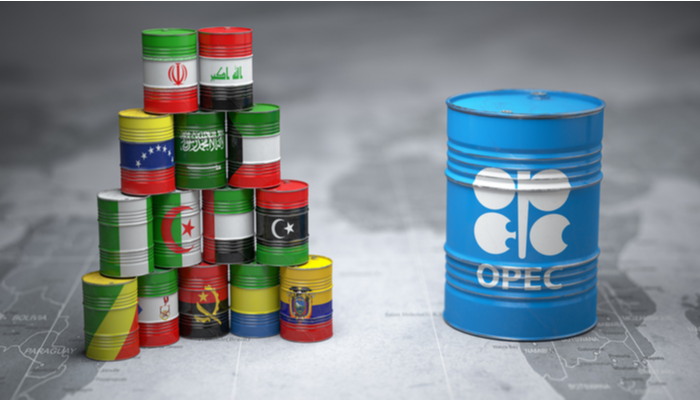 At the same time, OPEC – the organization in control of petroleum production, supplies, and prices in the global market – has continuously delayed stopping its oil production cut policy implemented for many months now. Despite the fuel shortage, OPEC opted to stick to a prior agreement to raise production by a modest 400,000 barrels per day in November.
It is not just OPEC. The US, the biggest oil producer globally—is pumping less than it can, and perhaps it should. Pressure from shareholders on public oil majors in the United States has increased, as has an insistence that companies focus on going green instead of looking for more oil and gas to extract.
Conclusion
The Wall Street consensus seems to be that oil will reach $100 in the first half of 2022 because of all the reasons listed so far and because costs are rising due to U.S. inflation trends and labor shortages. JP Morgan stated that Brent Oil price could rise to $125 per barrel as OPEC's spare production capacity falls to 4% of total capacity by the Q4 of 2022.
The stage appears to be set. Get into the oil action now – start trading CFDs on oil at industry-leading prices with a secure & regulated broker!
Sources: oilprice.com, investopedia.com, investing.com.
This information prepared by za.capex.com is not an offer or a solicitation for the purpose of purchase or sale of any financial products referred to herein or to enter into any legal relations, nor an advice or a recommendation with respect to such financial products.

This information is prepared for general circulation. It does not regard to the specific investment objectives, financial situation or the particular needs of any recipient.

You should independently evaluate each financial product and consider the suitability of such a financial product, by taking into account your specific investment objectives, financial situation or particular needs, and by consulting an independent financial adviser as needed, before dealing in any financial products mentioned in this document.

This information may not be published, circulated, reproduced or distributed in whole or in part to any other person without the Company's prior written consent. Past performance is not always indicative of likely or future performance. Any views or opinions presented are solely those of the author and do not necessarily represent those of za.capex.com