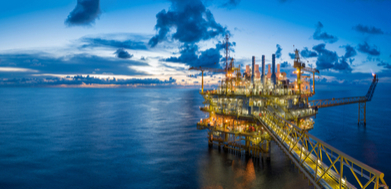 Image: Offshore oil rig.
On Tuesday, oil prices rallied, after OPEC decided on significantly reducing supply, making good on its latest deal to curb production and stave off a global glut in supplies.
WTI and Brent Oil Rose Sharply on Tuesday
U.S. West Texas Intermediate crude futures for March delivery on the New York Mercantile Exchange jumped $1.38, or around 2.6%, to $53.78 a barrel by 8:20AM ET (13:20 GMT).
Brent oil for April delivery rose $1.51, or about 2.4%, to $63.01 a barrel on the ICE Futures Exchange in London.
OPEC's Monthly Report in Short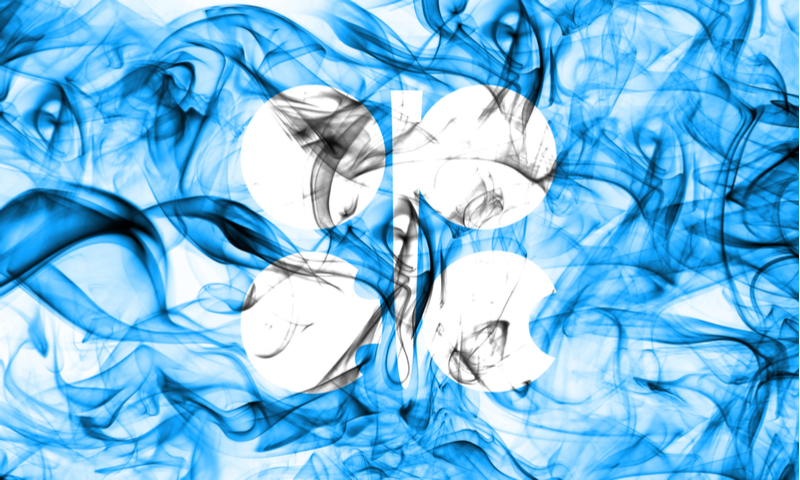 Image: OPEC flag.
In its closely watched monthly report, the Organization of the Petroleum Exporting Countries said its oil production had fallen by 797,000 barrels a day in January to 30.81 million barrels per day (bpd).
The bulk of the cuts were shouldered by Saudi Arabia, the world's top oil exporter and de facto leader of OPEC.
The kingdom pumped about 10.2 million bpd in January, down 350,000 bpd from December and Riyadh will continue to cut production, reducing output to about 9.8 million bpd in March, Saudi Energy Minister Khalid al-Falih told the Financial Times in an article published on Tuesday.
In December, OPEC and a group of 10 producers outside the cartel, led by Russia, agreed to collectively cut production by a total of 1.2 million bpd during the first six months of 2019.
Oil's gains also came as appetite for riskier assets improved after lawmakers reached a tentative deal to avert another partial U.S. government shutdown and the U.S. and China expressed optimism about their ongoing trade talks.
Market players also looked ahead to the release of fresh weekly data on U.S. commercial crude inventories. The American Petroleum Institute is due to release its weekly report for the week ended Jan. 25 at 4:30PM ET (21:30 GMT). The U.S. Energy Information Administration's weekly report will be released on Wednesday.
In other energy trading, gasoline futures climbed 2.6% to $1.455 a gallon, while heating oil added 1.5% to $1.921 a gallon. Natural gas futures tacked on 1.3% to $2.678 per million British thermal units
Sources: Ft.com, Investing.com, Reuters.com, Bloomberg.com, BusinessInsider.com.
CFDs are complex instruments and come with a high risk of losing money rapidly due to leverage. 71.79% of retail investor accounts lose money and 28.21% win money when trading CFDs with cfdglobal.com. You should consider whether you understand how CFDs work and whether you can afford to take the high risk of losing your money.
This information prepared by za.capex.com is not an offer or a solicitation for the purpose of purchase or sale of any financial products referred to herein or to enter into any legal relations, nor an advice or a recommendation with respect to such financial products.

This information is prepared for general circulation. It does not regard to the specific investment objectives, financial situation or the particular needs of any recipient.

You should independently evaluate each financial product and consider the suitability of such a financial product, by taking into account your specific investment objectives, financial situation or particular needs, and by consulting an independent financial adviser as needed, before dealing in any financial products mentioned in this document.

This information may not be published, circulated, reproduced or distributed in whole or in part to any other person without the Company's prior written consent. Past performance is not always indicative of likely or future performance. Any views or opinions presented are solely those of the author and do not necessarily represent those of za.capex.com