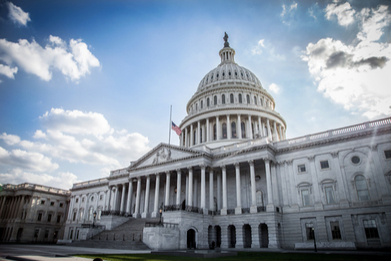 Image: Capitol Building, Washington DC.
On Tuesday, a new round of trade talks between the U.S. and China will take place in Washington as the two countries are trying to resolve the trade war impasse. The White House said on Monday that follow-up sessions will also take place at a higher level later in the week.
Trade Talks are Following a Round of Negotiations in Beijing that Ended Without A Deal
The new negotiations come after a round that ended in Beijing last week without a deal. Still, officials said the meetings had generated progress on contentious issues between the world's two largest economies.
The talks that will take place in Washington are aimed at "achieving needed structural changes in China that affect trade between the United States and China. The two sides will also discuss China's pledge to purchase a substantial amount of goods and services from the United States," the White House said in a statement.
The higher-level talks starting on Thursday will be led by U.S. Trade Representative Robert Lighthizer, a man who is a strong proponent of pressing China to end practices that the United States says include forced technology transfers from U.S. companies and intellectual property theft.
China, which has denied such practices, has confirmed that Vice Premier Liu He will visit Washington on Thursday and Friday for the talks.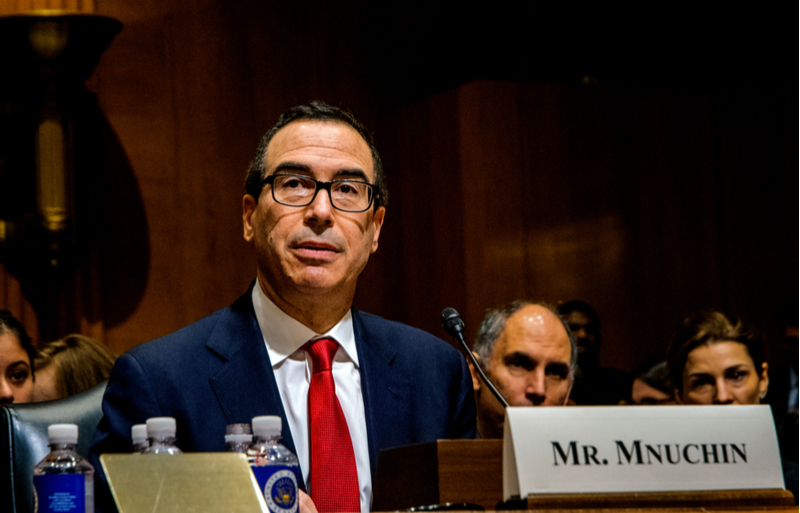 Image: Treasury Secretary Steven Mnuchin.
The White House said Treasury Secretary Steven Mnuchin, Commerce Secretary Wilbur Ross, economic adviser Larry Kudlow and trade adviser Peter Navarro would also take part in the talks.
What Will Happen in Case of a No Deal?
U.S. tariffs on $200 billion in imports from China are set to rise to 25% from 10% if no deal is reached by March 1.
Trump, who suggested last week that he could extend the deadline for the talks, reiterated in a speech on Monday that the negotiations had been fruitful.
"We're making a lot of progress. Nobody expected this was going to be happening," he told a crowd in Florida.
Sources: Investing.com, Reuters.com, Bloomberg.com, BusinessInsider.com.
CFDs are complex instruments and come with a high risk of losing money rapidly due to leverage. 71.79% of retail investor accounts lose money and 28.21% win money when trading CFDs with cfdglobal.com. You should consider whether you understand how CFDs work and whether you can afford to take the high risk of losing your money.
This information prepared by za.capex.com is not an offer or a solicitation for the purpose of purchase or sale of any financial products referred to herein or to enter into any legal relations, nor an advice or a recommendation with respect to such financial products.

This information is prepared for general circulation. It does not regard to the specific investment objectives, financial situation or the particular needs of any recipient.

You should independently evaluate each financial product and consider the suitability of such a financial product, by taking into account your specific investment objectives, financial situation or particular needs, and by consulting an independent financial adviser as needed, before dealing in any financial products mentioned in this document.

This information may not be published, circulated, reproduced or distributed in whole or in part to any other person without the Company's prior written consent. Past performance is not always indicative of likely or future performance. Any views or opinions presented are solely those of the author and do not necessarily represent those of za.capex.com