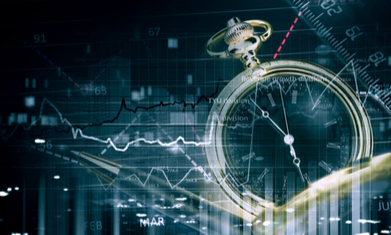 Image: Measuring the importance of considering financial market events in trading.
U.S. Market – Goldman Sachs Chief Executive David Solomon Believes There Is Little Chance of a Recession in 2019
On Wednesday, Cisco Systems Inc (NASDAQ:CSCO) reported better-than-expected quarterly earnings. The company benefited from strength in its newer applications and security businesses, being capable to shrug of the impact of the U.S. – China trade war.
A key supplier of talc used in Johnson & Johnson's baby powder was filed for Chapter 11 bankruptcy on Wednesday in the wake of multibillion-dollar lawsuits. The company stand for alleging accusations that its products have caused ovarian cancer and asbestos-related mesothelioma.
American International Group Inc (NYSE:AIG) on Wednesday reported a quarterly loss. The insurance company was hit by catastrophic losses and made a lower return on investments in a volatile market.
Goldman Sachs (NYSE:GS) Chief Executive David Solomon told CNBC on Wednesday that the momentum of U.S. economic growth has slowed but there is little chance of a recession in 2019.
Apple Inc (NASDAQ:AAPL) has made more efforts to test self-driving cars on public roads. Still, the company is far behind market leader Waymo on a key safety metric, as reported Wednesday by the California Department of Motor Vehicles.
European Market – France to Invest 700 million euros ($790 million) to Boost the European Electric Car Battery industry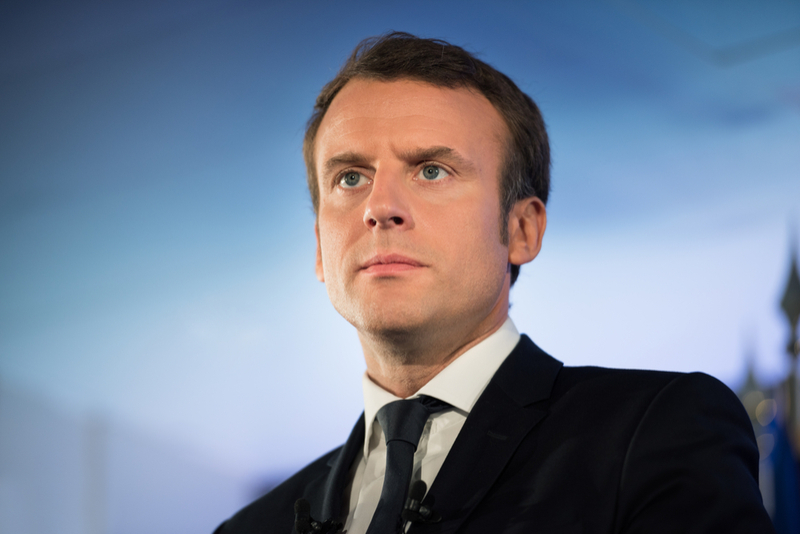 Image: France president Emmanuel Macron.
Renault SA (PA:RENA) Chairman Jean-Dominique Senard will meet with Nissan Motor Co Ltd CEO Hiroto Saikawa during a visit to Japan. The two automakers will reassess their partnership following the arrest and ouster of the former Nissan Chairman Carlos Ghosn.
France will invest 700 million euros ($790 million) over the next five years into projects to boost the European electric car battery industry and reduce its carmakers' reliance on dominant Asian rivals, President Emmanuel Macron said on Wednesday.
Asian Market – China's Bad Debt Managers Are in Danger of Becoming Bad Credits Themselves
China's bad debt managers, whom Beijing hopes to play a key role in resolving financial risks, are in danger of becoming bad credits themselves as the leverage crackdown that fuelled a boom in their business now threatens their own access to funding.
China is considering measures to drive adjustments in financial institutions' lending rates for companies to improve credit flow into the economy, the official English language China Daily reported, citing a central bank official.
Sources: Bloomberg.com, Investing.com, Reuters.com.
CFDs are complex instruments and come with a high risk of losing money rapidly due to leverage. 71.79% of retail investor accounts lose money and 28.21% win money when trading CFDs with cfdglobal.com. You should consider whether you understand how CFDs work and whether you can afford to take the high risk of losing your money.
This information prepared by za.capex.com is not an offer or a solicitation for the purpose of purchase or sale of any financial products referred to herein or to enter into any legal relations, nor an advice or a recommendation with respect to such financial products.

This information is prepared for general circulation. It does not regard to the specific investment objectives, financial situation or the particular needs of any recipient.

You should independently evaluate each financial product and consider the suitability of such a financial product, by taking into account your specific investment objectives, financial situation or particular needs, and by consulting an independent financial adviser as needed, before dealing in any financial products mentioned in this document.

This information may not be published, circulated, reproduced or distributed in whole or in part to any other person without the Company's prior written consent. Past performance is not always indicative of likely or future performance. Any views or opinions presented are solely those of the author and do not necessarily represent those of za.capex.com