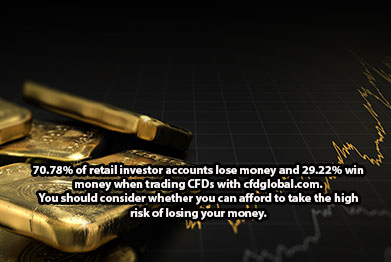 Gold suffered another losing week, falling 2.9% in its worst weekly performance since May 2017, as the geopolitical pressures produced by the financial crisis in Turkey kicked off last week. Some traders were caught off guard when the geopolitical issues caused a safe haven play for the U.S. dollar rather than gold.
That move was a double whammy for gold as it failed to benefit from safe haven demand, being also put under pressure by gains from its nemesis – the U.S. dollar.
After briefly tapping a 15-month high the U.S. dollar did soften somewhat on Friday, but gold's reaction was quite muted, and over the weekend physical gold prices in Asia have been trending lower.
Gold has held above the supportive $1,178 level, which is positive for now, but if the U.S. dollar resumes its bullishness in the coming week we could see that level broken.
On the other hand, the relative strength index for gold is at its lowest level since July 2013, highlighting the extremely oversold nature of this market at the moment. That could give gold an upward boost, but only if the U.S. dollar softens and takes some pressure off gold.
In a far more bearish scenario it's possible gold could turn sideways for several weeks, which would remove the oversold pressure, and leave the way clear for gold to drop to the December 2016 lows.
Sources: FXstreet.com, Kitco.com
This information prepared by za.capex.com is not an offer or a solicitation for the purpose of purchase or sale of any financial products referred to herein or to enter into any legal relations, nor an advice or a recommendation with respect to such financial products.

This information is prepared for general circulation. It does not regard to the specific investment objectives, financial situation or the particular needs of any recipient.

You should independently evaluate each financial product and consider the suitability of such a financial product, by taking into account your specific investment objectives, financial situation or particular needs, and by consulting an independent financial adviser as needed, before dealing in any financial products mentioned in this document.

This information may not be published, circulated, reproduced or distributed in whole or in part to any other person without the Company's prior written consent. Past performance is not always indicative of likely or future performance. Any views or opinions presented are solely those of the author and do not necessarily represent those of za.capex.com