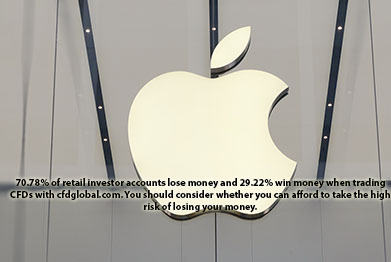 On Thursday, the 2nd of August, Apple made history when the tech giant's shares hit the $1 trillion market value as the company's stock reached the price of $207.05.
A few days earlier, Apple announced the financial results for its fiscal 2018 third quarter which ended on June 30th, 2018. The report showed the following data:
a quarterly revenue of $53.3 billion, having an increase of 17% in comparison to the year-ago quarter;
the quarterly earnings per diluted share of $2.34 up 40%;
iPhone sales reached $41.3 million.
Apple reported growth in other products as well. Wearables such as the Apple Watch, AirPods and Beats headphones had an increase of 60%. In addition, the Other Products category, including the HomePod, reached a total of $3.74 billion.
Investors also kept an eye on Apple's services (the App Store, Apple Care, Apple Pay, iTunes and cloud services) which reached a revenue of $9.55 billion for the third quarter.
The quarterly report was brought to the public after both Facebook and Twitter shed 20%, announcing disappointing results last week.
In comparison to the two Silicon Valley giants, Apple reported better-than-expected third quarter earnings on Tuesday, and as a result the stocks jumped 5.9% on Wednesday and continued to go up on Thursday.
Even more, Apple provided information about the expected fiscal results for the fourth quarter of 2018 which might lead Apple's shares even higher:
revenue between $60 billion and $62 billion;
gross margin between 38 percent and 38.5 percent;
operating expenses between $7.95 billion and $8.05 billion;
other income/(expense) of $300 million;
tax rate of approximately 15 percent before discrete items.
Sources: CNBC.com, Sec.gov, CNet.com, Apple.com
This information prepared by za.capex.com is not an offer or a solicitation for the purpose of purchase or sale of any financial products referred to herein or to enter into any legal relations, nor an advice or a recommendation with respect to such financial products.

This information is prepared for general circulation. It does not regard to the specific investment objectives, financial situation or the particular needs of any recipient.

You should independently evaluate each financial product and consider the suitability of such a financial product, by taking into account your specific investment objectives, financial situation or particular needs, and by consulting an independent financial adviser as needed, before dealing in any financial products mentioned in this document.

This information may not be published, circulated, reproduced or distributed in whole or in part to any other person without the Company's prior written consent. Past performance is not always indicative of likely or future performance. Any views or opinions presented are solely those of the author and do not necessarily represent those of za.capex.com